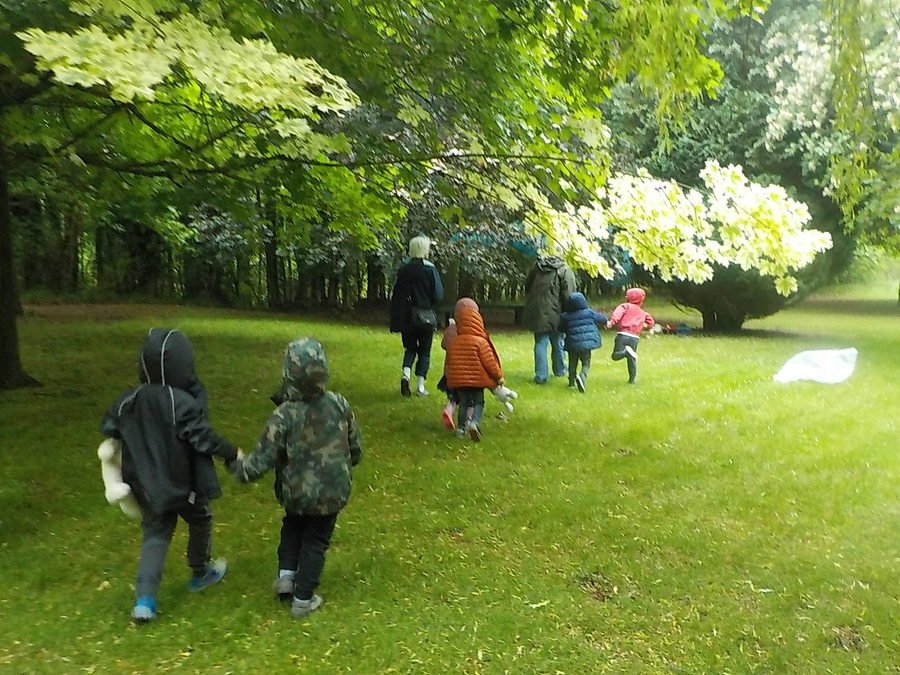 A group of children had the excitement of going on a Teddy Bears Picnic at Oxford Brookes University. The children were taken into the woods to a special shelter t keep off the rain.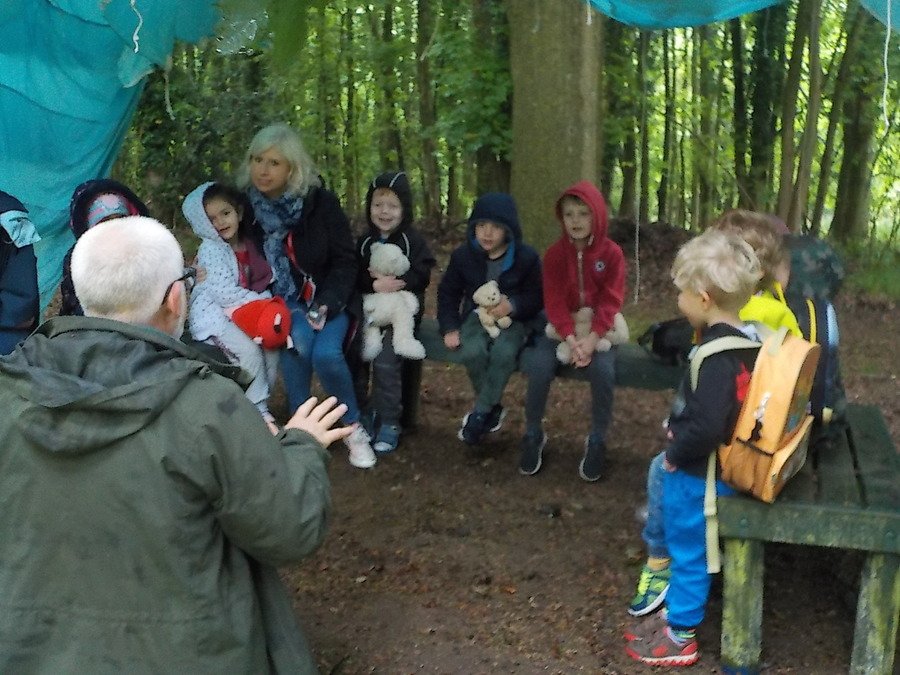 While the children clutched their teddies they listen to stories being told and joined in with a song or two.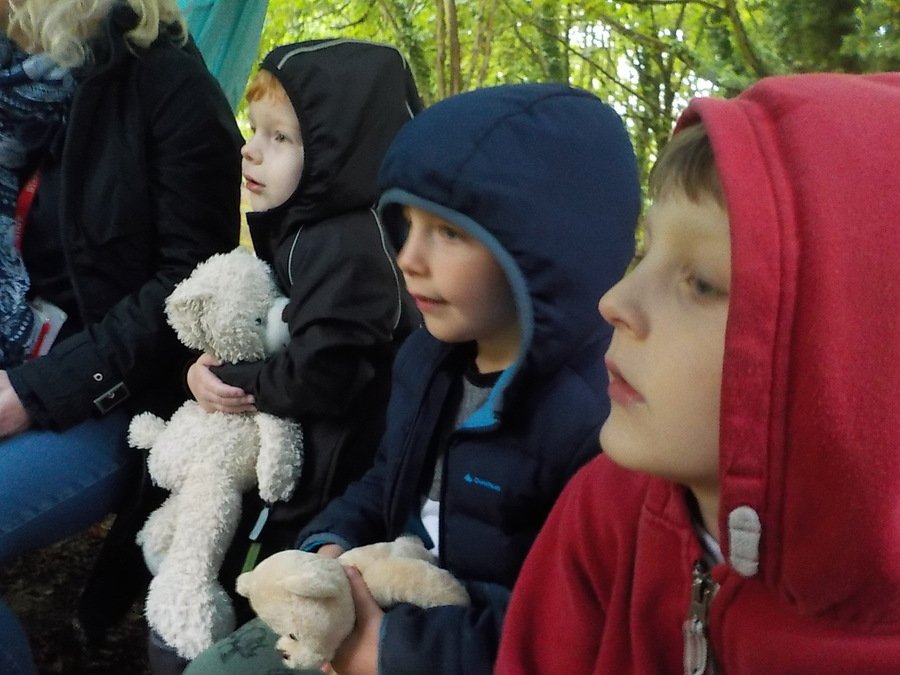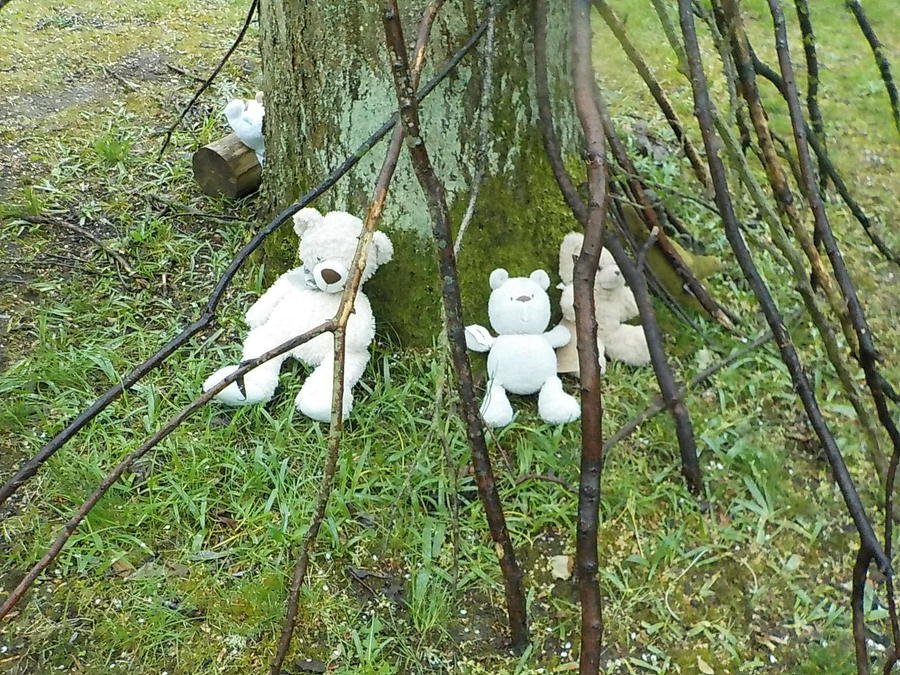 The children were then set the challenge to build a shelter for their teddies. The children ran off to find just the right sticks for the job!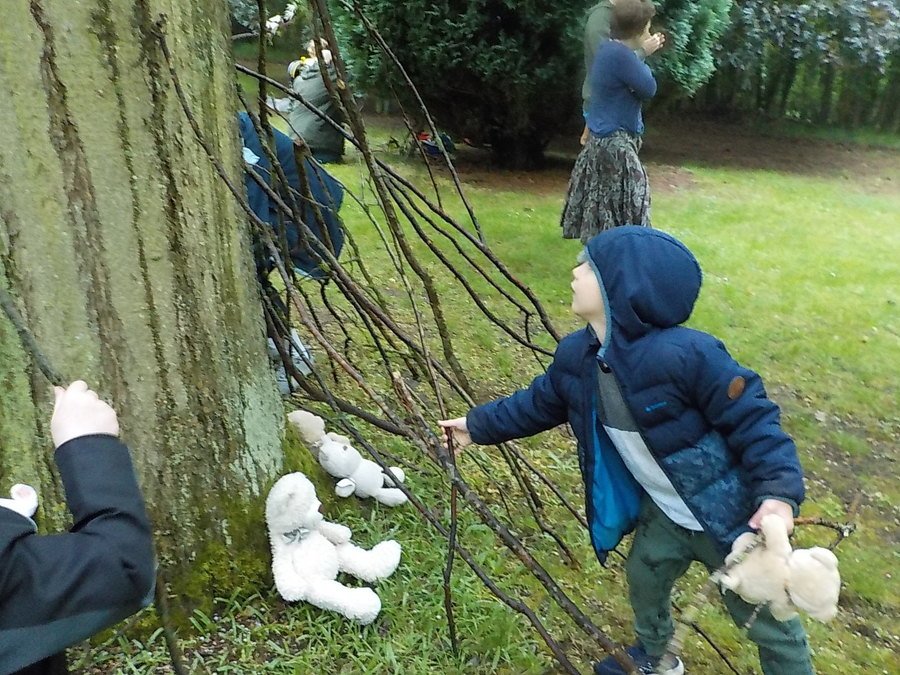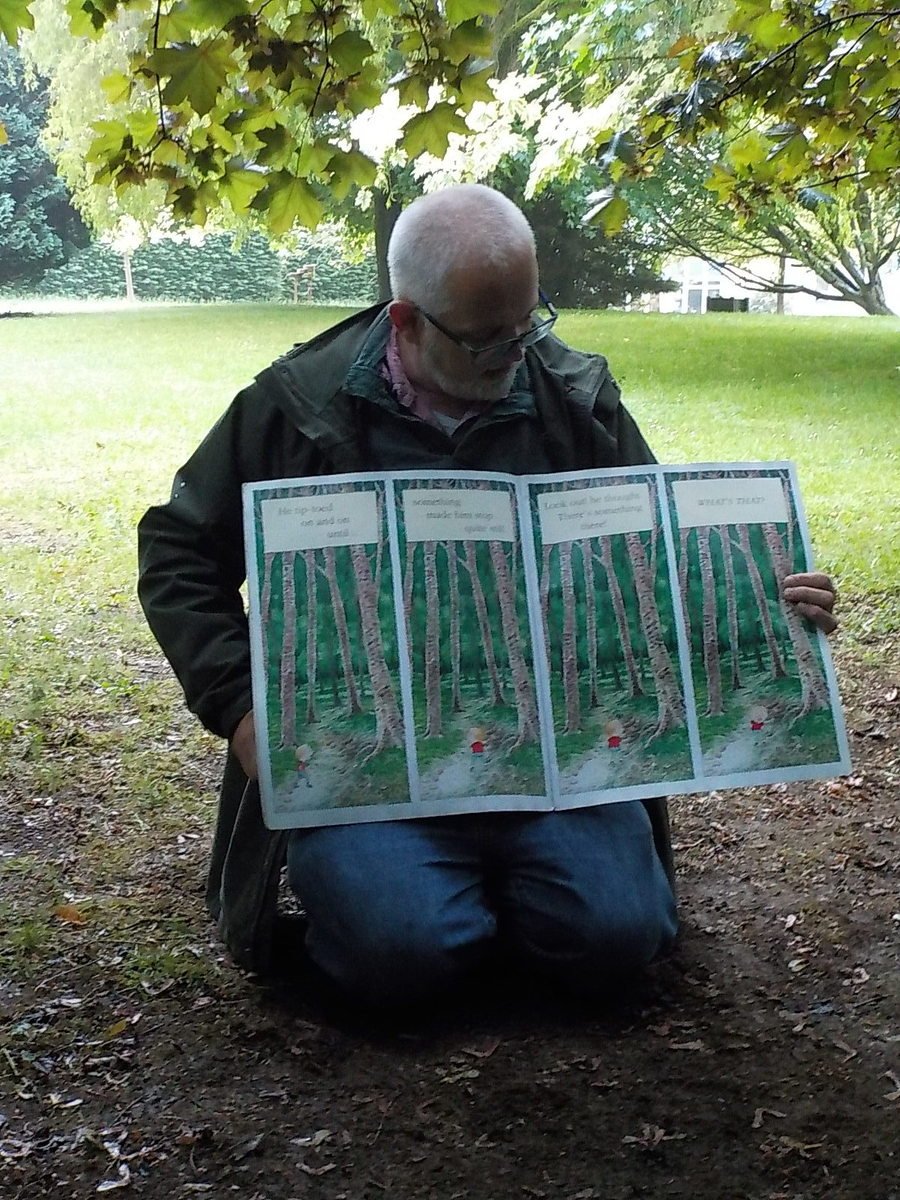 The trip ended with more stories that the children could join in with and a drink and a biscuit.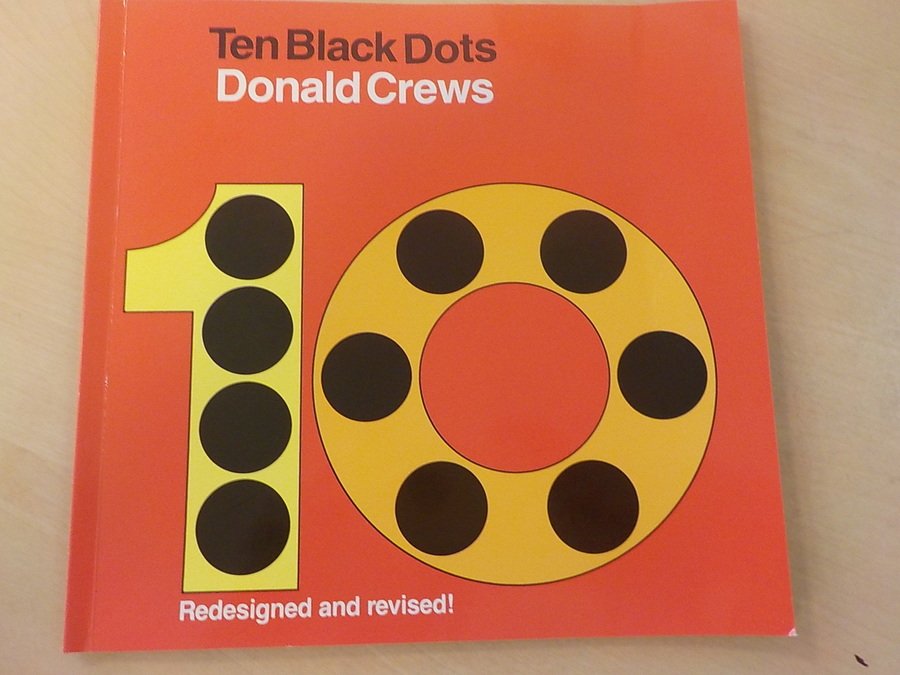 The children in Room Two have been enjoying the number story 'Ten Black Dots'. They have been thinking about how they can link number to art.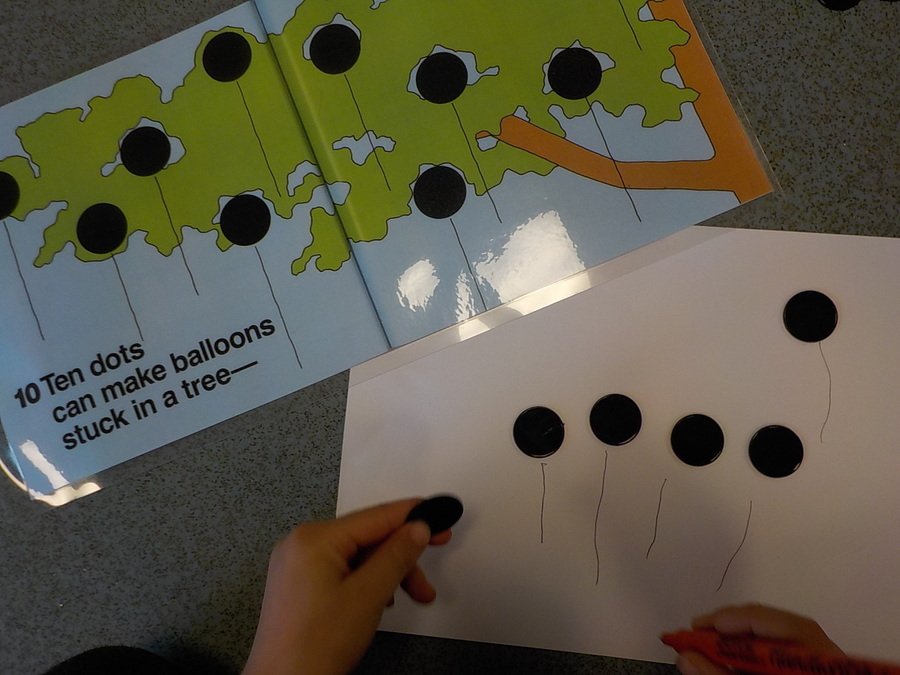 "I want four dots. 1,2,3,4. A car. This is my car!"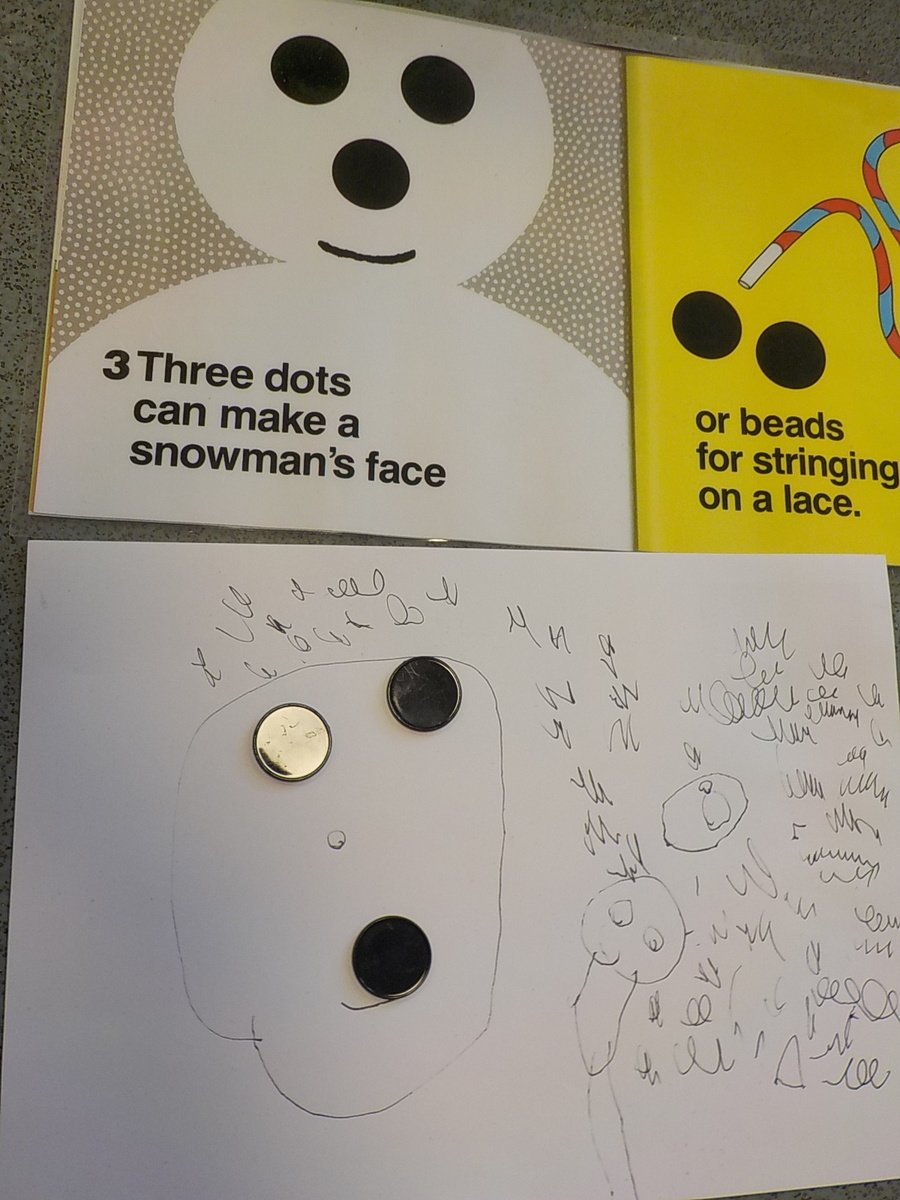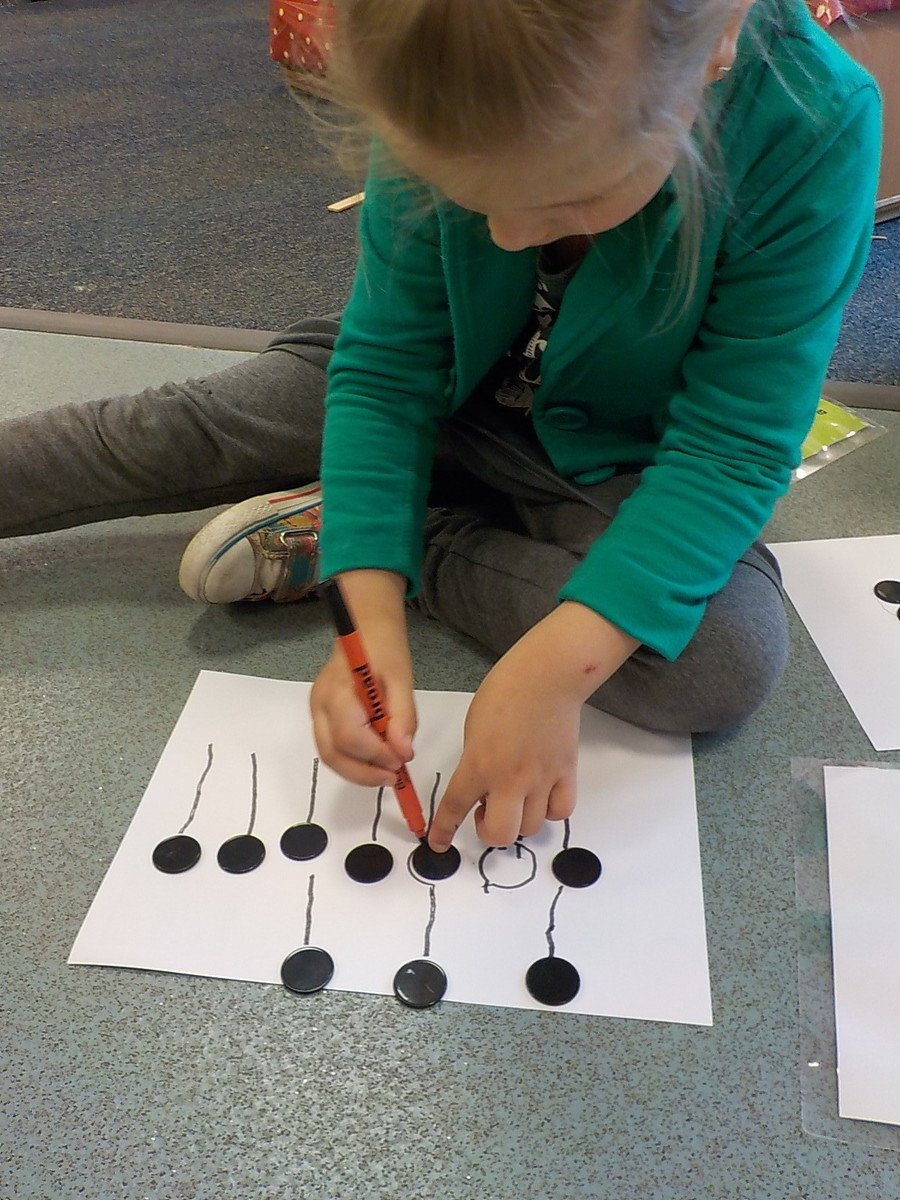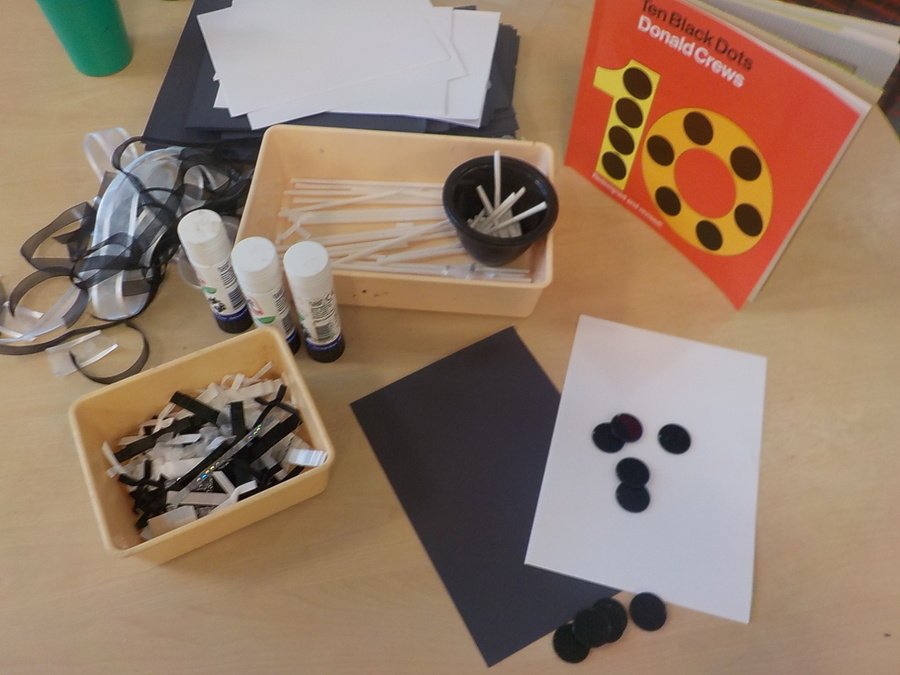 Nursery Visit to the Oxford Museum of Natural History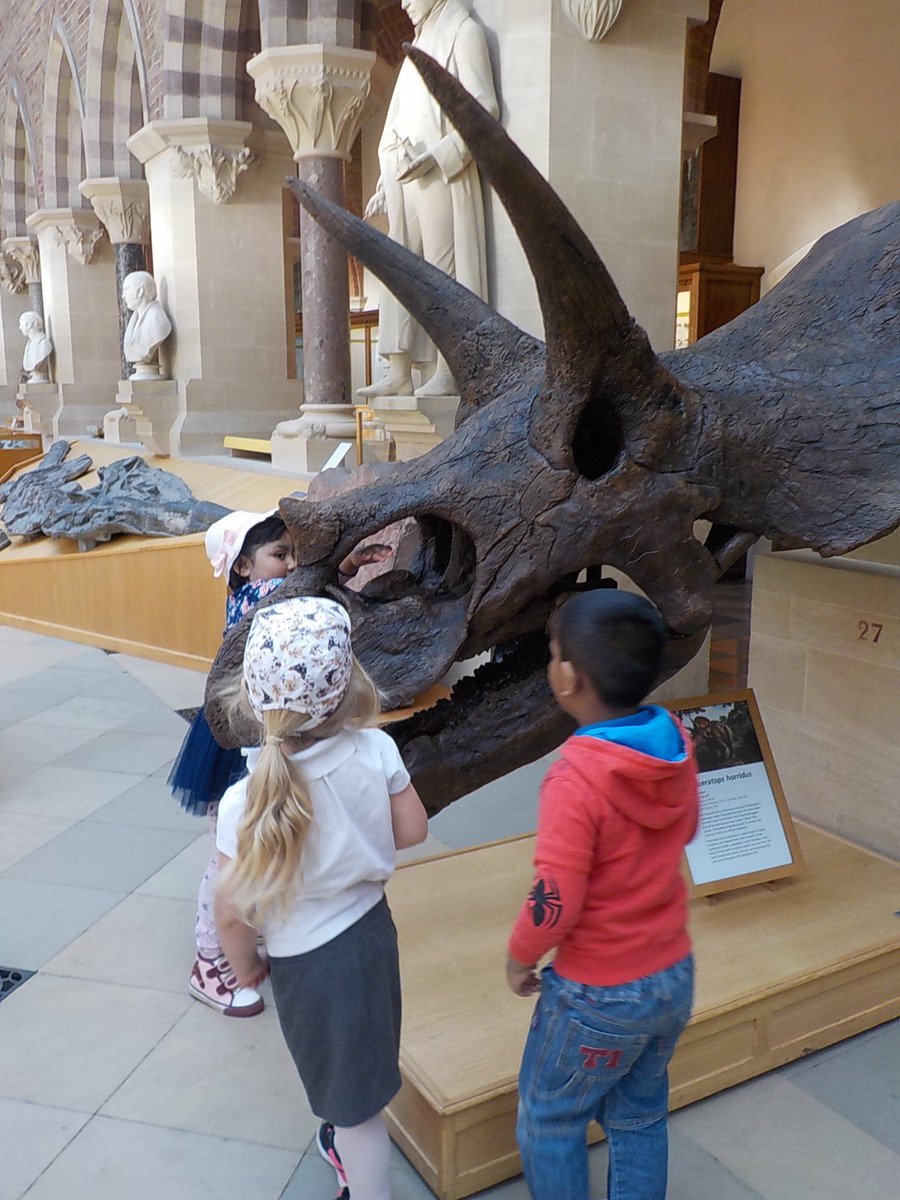 "Me go there and me put hand in his mouth. He eat me!!!"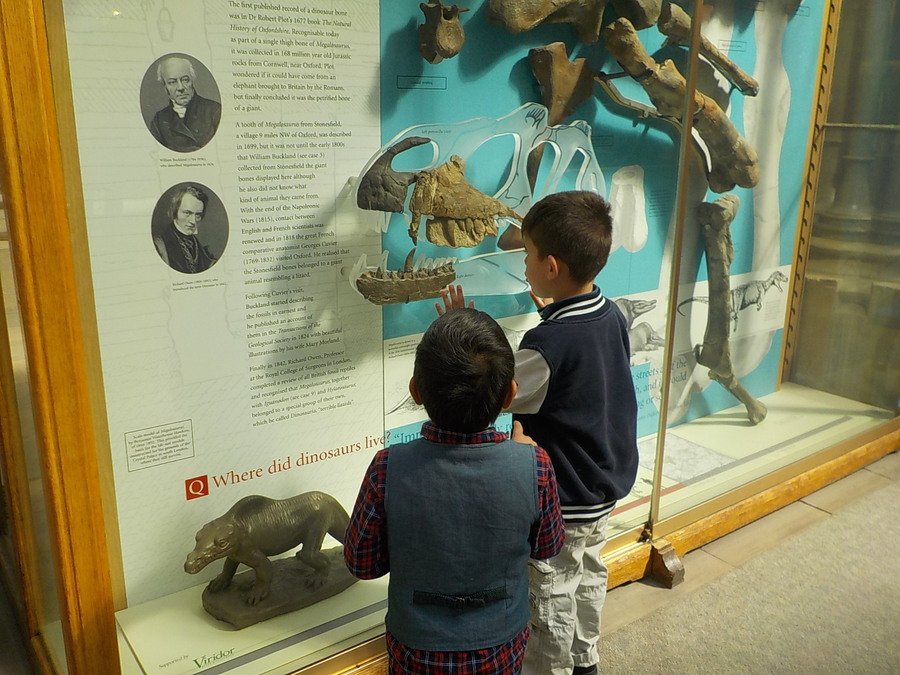 A group of children from nursery had a fantastic trip to the Museum of Natural History where they were able to explore the wonders of the natural world.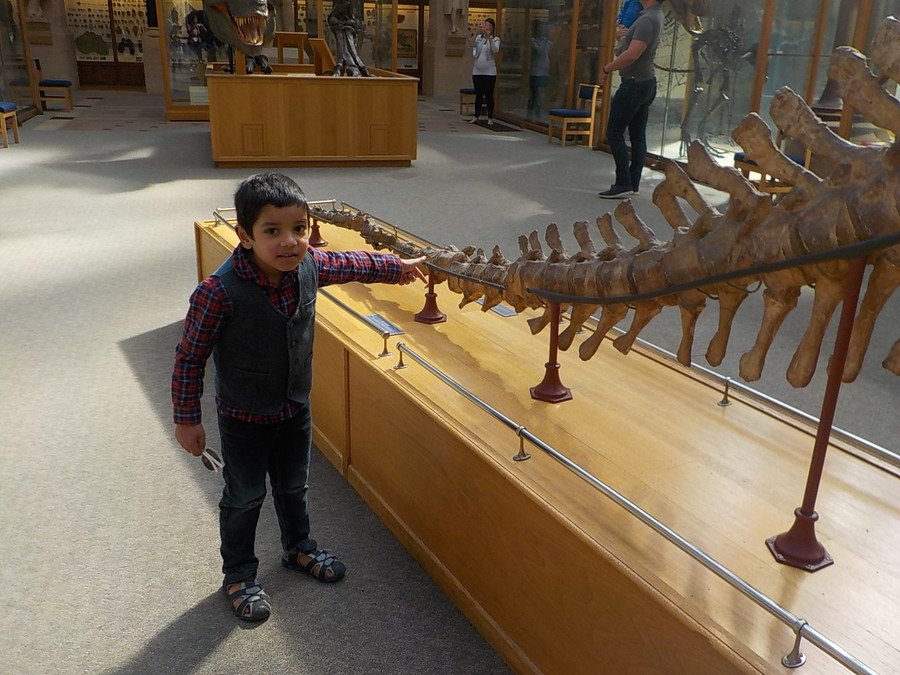 The children were fascinated by the dinosaur skeletons and their sheer size.
"We saw dinosaur bones. It was really big! I like T-Rex."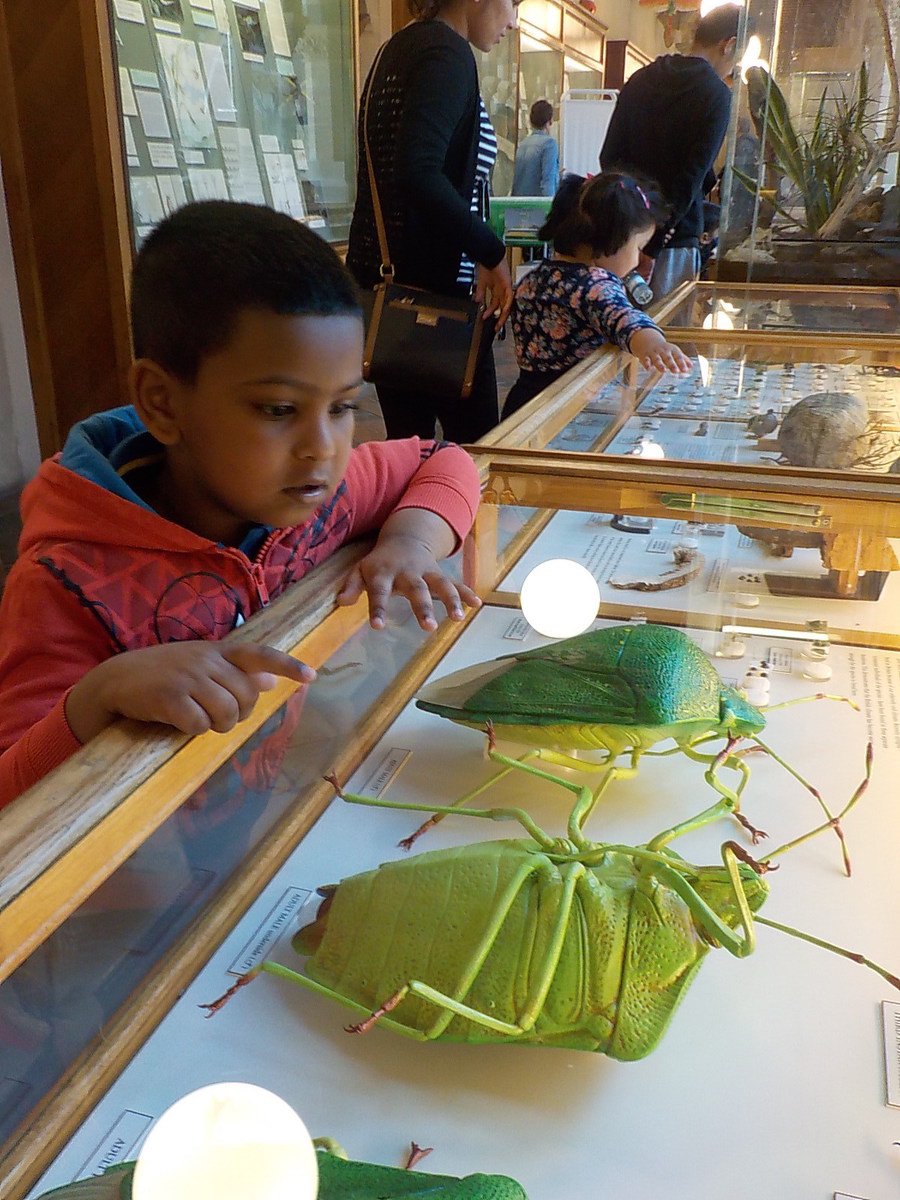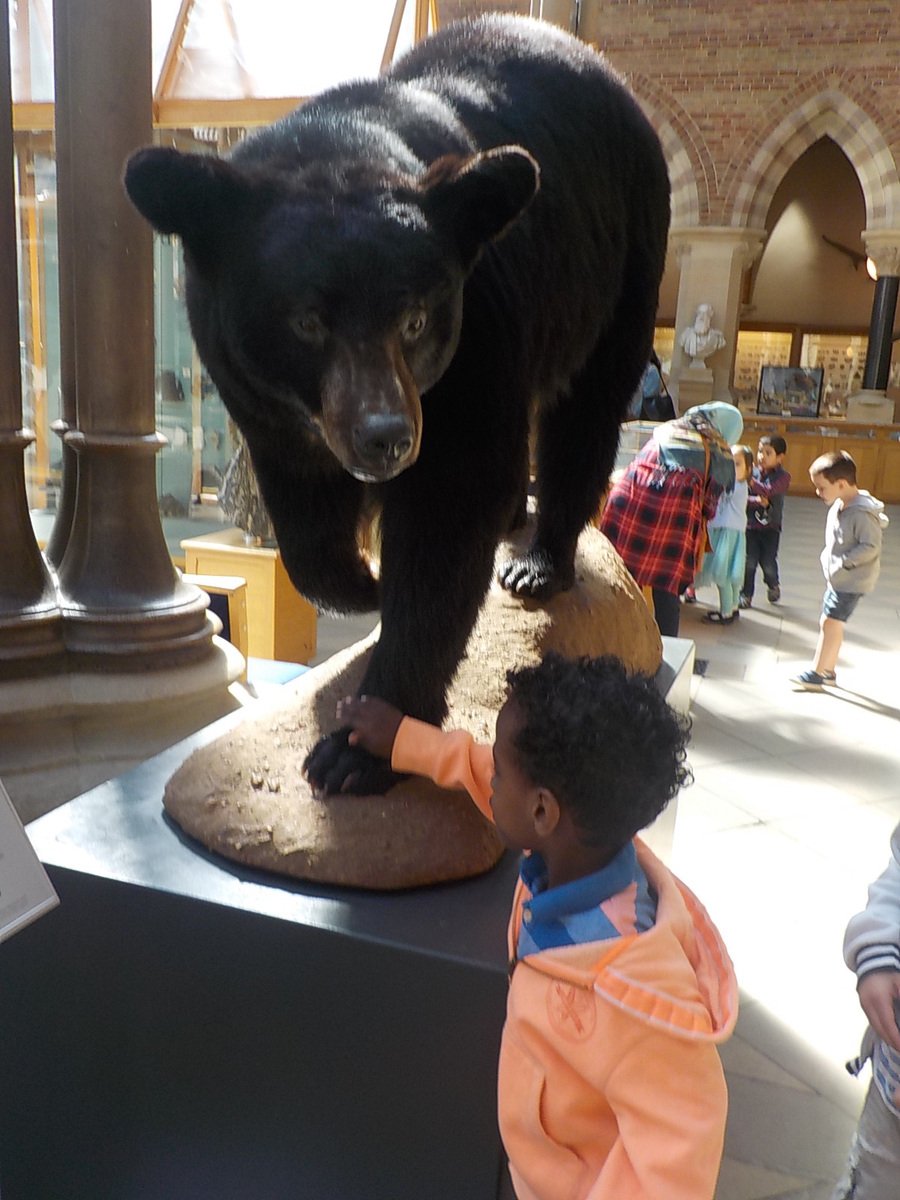 There was lots to see and touch and some brave children were happy to stroke the bear, noticing how the fur felt under their hands. The children also noticed the size of the bears paws.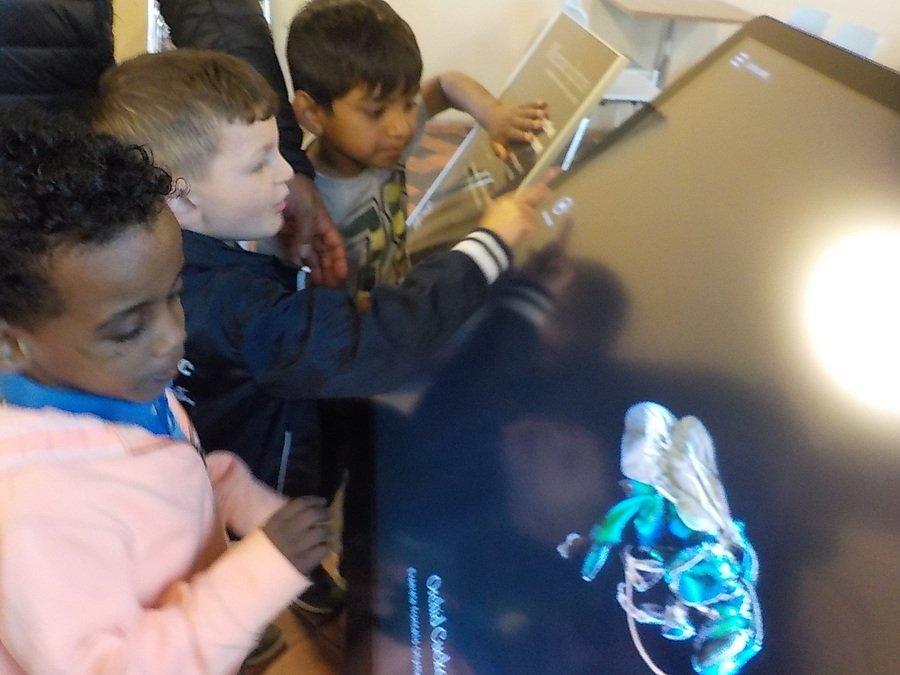 The children were really interested in the interactive screen where they could enlarge pictures of insects so they could see them in detail. The children then noticed the same pictures hanging on the walls.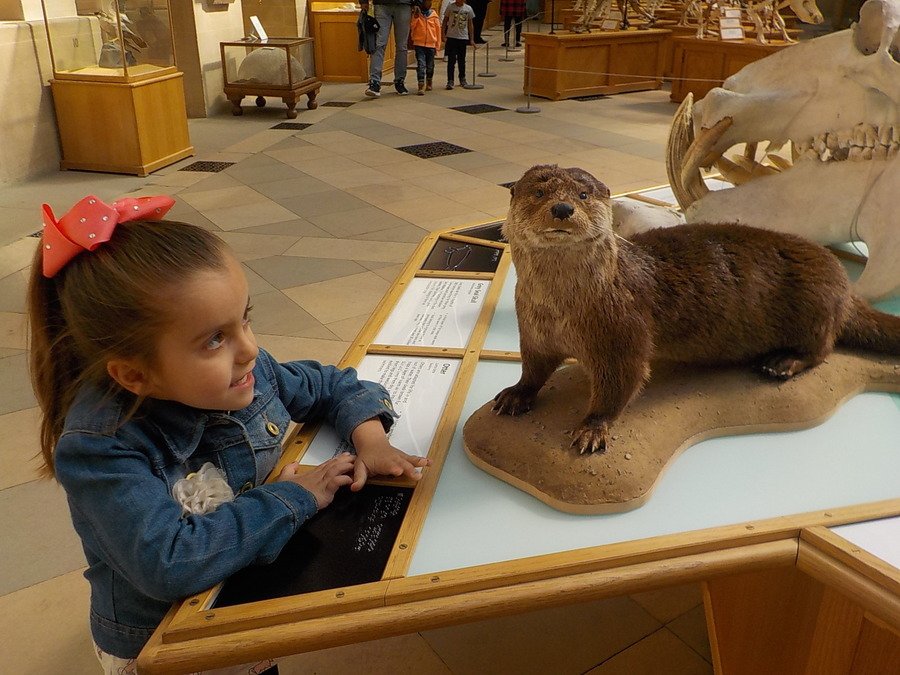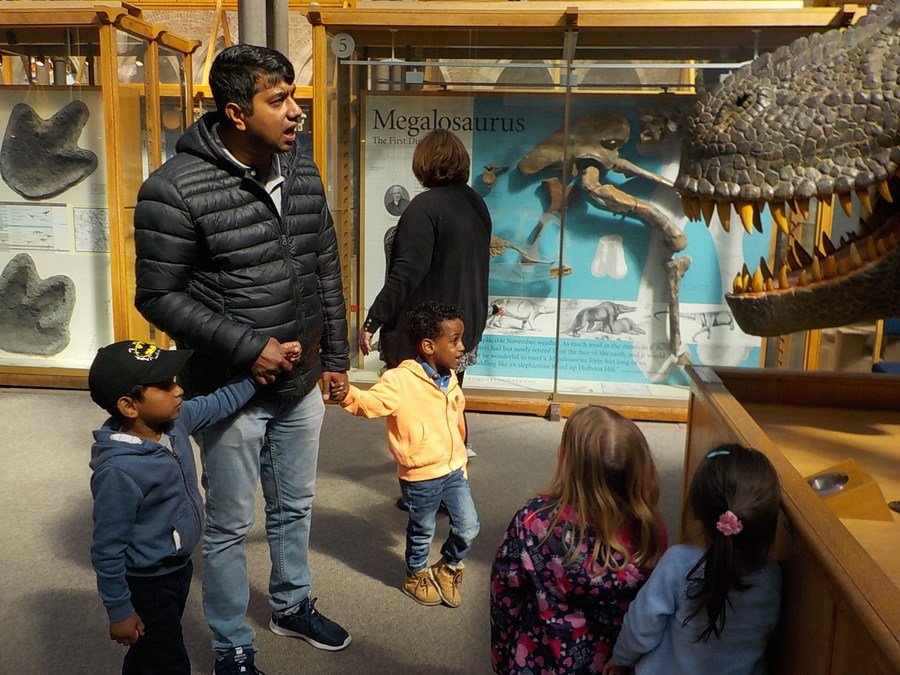 We even found a T-Rex!!!!